Nepal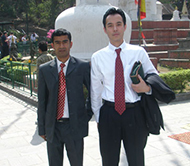 I suddenly received a mail from a Nepali guy in the summer of 2008 asking for help for the development of Nepal.
After exchanges of mails and field research in Nepal, I visited his village (called Khalchet village in Dhading District) during my second visit to Nepal in 2010 and invested in there about 40,000yen (USD400-). With that money the villagers bought 1,350kg of potato and plant them all over the village.
As a result they enjoyed a surprisingly big harvest of 21,340kg next year, sold the potato and increased income and donated some amount to the village school by themselves and introduced green houses for agriculture.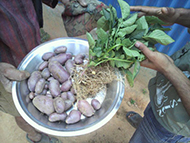 I visited around Nepal and invested in another village in Nuwakot District in 2012.
In 2014 we targeted individual villagers who are eager to start their own businesses using their skills. I met some villagers in Khalchet village and invested in them who are furniture makers, a tailor, goat farmers, etc.
However, the catastrophic earthquake in 2015 utterly destroyed everything, so I have to start from scratch again. We have already started research again and soon I shall invest in a devastated areas.
I shall keep investing in Nepal to help them grow in a way they will become more self-reliant, and that is my challenge too.
Money (currency) can be printed along with increase of mutual helps among the people of a nation, and this is an intrinsic nature of money that it can be printed when love of a nation grows.
Foreign investment (or foreigners) can only come to help the people of other nations help each other. And this ultimate rule is applied in every nation of the world. So, foreign investment is not something a developing nation should look for and wait for.
When the people of a nation have stood up and started to help each other, foreigners and foreign investment will naturally come to help such people. In other words, what foreigners and foreign investment can do for the people of nations trying to grow is in fact limited to "helping them help each other".
So, I only help Nepali people help each other. And when they stand up with their own skills and start helping each other among themselves, the growth and development of their economy is never floating and weak but it is very firm and steady. My project in Nepal is an expression of my philosophy and I am looking for more opportunity to practice it in Japan and other countries.
I would very much like to meet with independent investors who share my ideas to help more and more people who care harmony and others' happiness. This is a project to enhance and spread love and courage all over the world, realizing the ideal in the real world.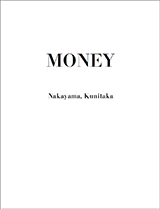 This is my policy. When I almost completed this philosophy or policy, I received the above mentioned contact from the Nepali partner. Perhaps Heaven judged it was the time for me to start putting my philosophy into the real world. So, let me work on this project and inspire love and courage into "business" across the world.
Nakayama Kunitaka